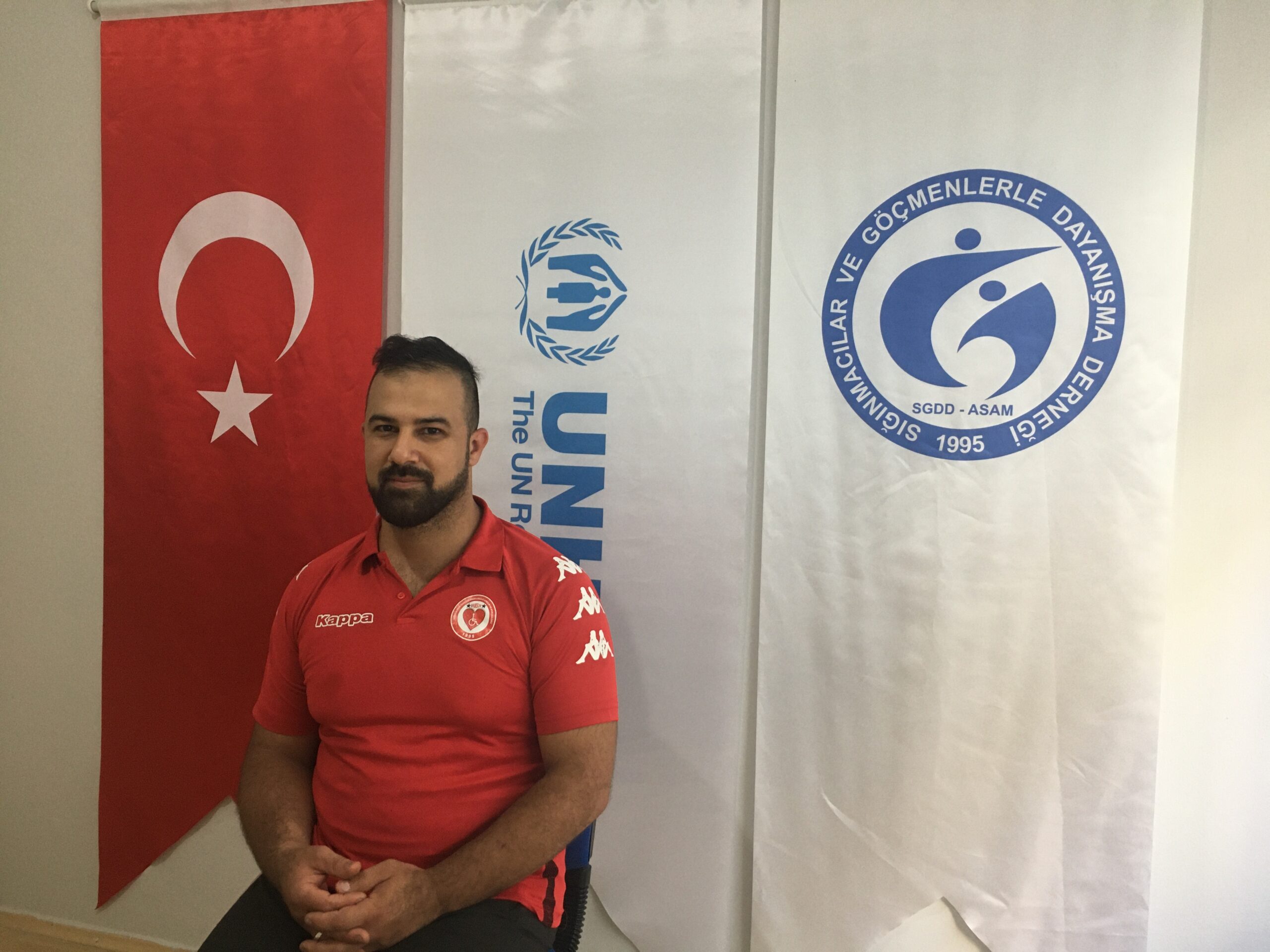 Yasir is a 32-year-old father and an avid football player who was born in Mosul, Iraq. Yasir had his life turned upside down in just one day. After losing both legs in an explosion in Iraq in 2016, he fled to Turkey with his family in search of security and peace. In his new life, sports present an opportunity to feel included and empowered.
Yasir lives in Samsun, Turkey with his wife, two children, his mother and father, and his two siblings. Soon after his arrival, he was introduced by members of the host community to the Association for Solidarity with Asylum-Seekers and Migrants (ASAM), an NGO partner of the UN Refugee Agency (UNHCR).
In 2018, Yasir competed in the Para-Badminton Championship in Mersin and ranked third. He was one of two refugees in the championship. Yasir cherishes the help he received to get to this point. "Despite the limited possibilities, I was overjoyed when I ranked in the top three. It was my first time joining in a championship since becoming disabled," he remembers proudly. "I am grateful for the support of my former basketball team coach." Yasir also happily adds that his family supports and encourages him in all his sport endeavours.
For those who are uprooted by conflict and persecution, sports present an opportunity to feel included, protected, and empowered. Thank you, France, Norway, and the Republic of Korea for continuing to protect and assist refugees in Turkey and elsewhere. As Yasir's story demonstrates, such support is life-changing. See the full story here.